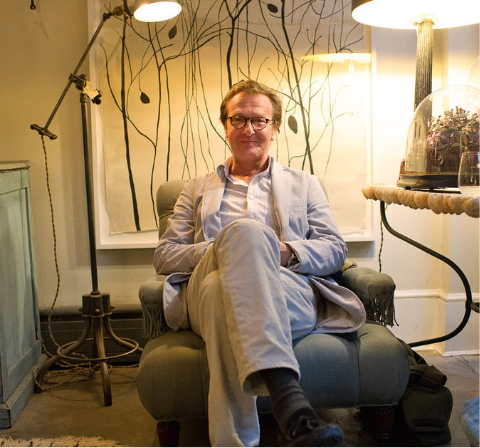 Hugo Guinness is a painter, illustrator, and writer.
His work has been featured in publications such as The New York Times, The New Yorker, and Vogue as well as collaborations with J Crew and Coach. Hugo shared an Oscar nomination with Wes Anderson for the Grand Budapest Hotel screenplay and recently completed an animated short I Will Always Remember You, benefitting the David Sheldrick Wildlife Trust. He lives and works with his wife and two daughters in Brooklyn, New York.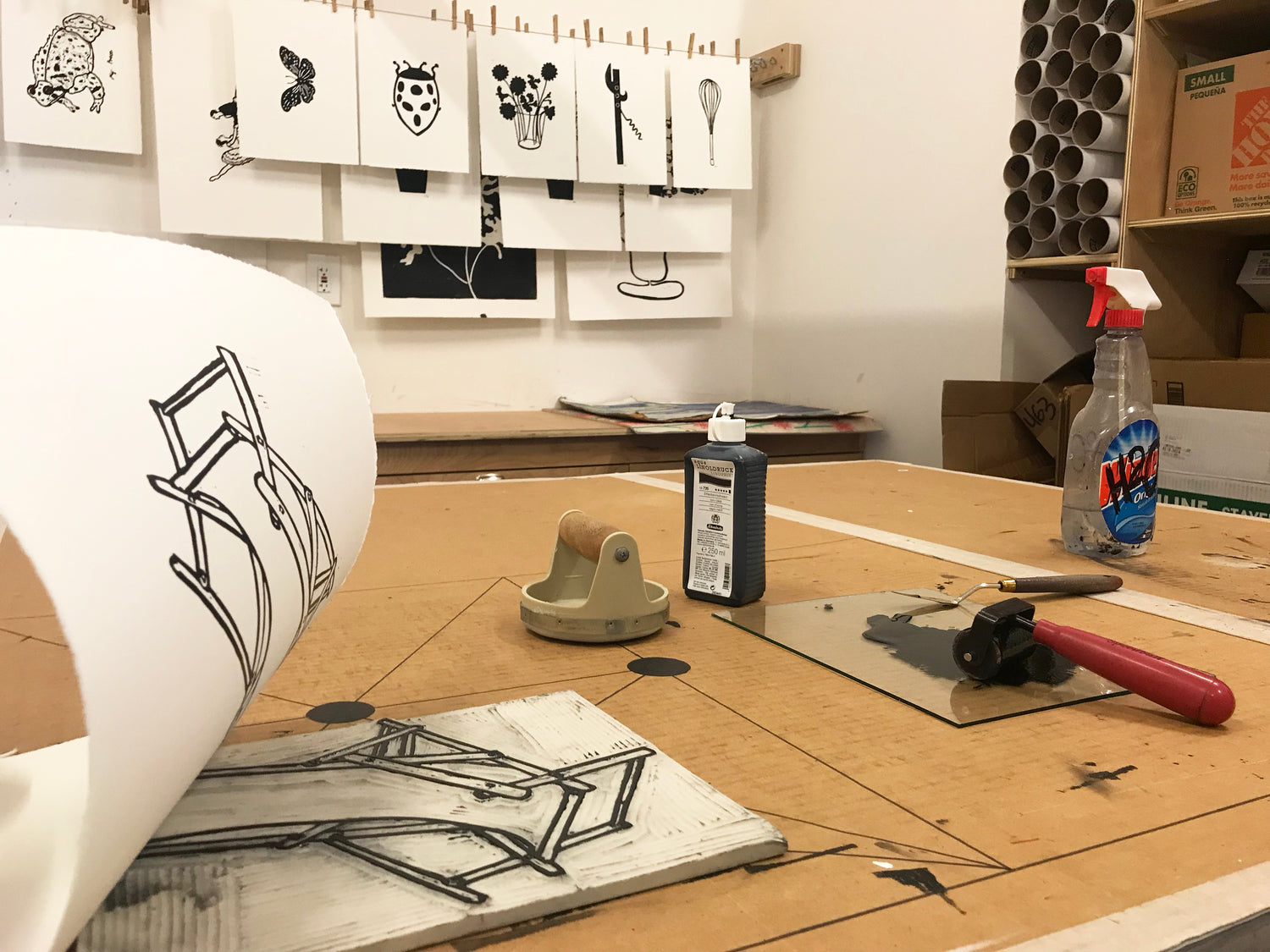 The Prints
Everything is entirely handmade. The blocks are hand drawn and cut from rubber blocks. They are then hand inked and printed on 250 gsm white velvet paper.
The prints are then hung to dry for 24 hours and prepared for shipping directly from our Brooklyn studio.
It's a slow process but one that produces one-of-kind prints, made with craftsmanship and care.
Drawings & Paintings
Hugo makes paintings and drawings in a variety of materials. His oil paintings tend to focus on portraiture and scenes from life while his drawings range from water-colored florals to pen and ink.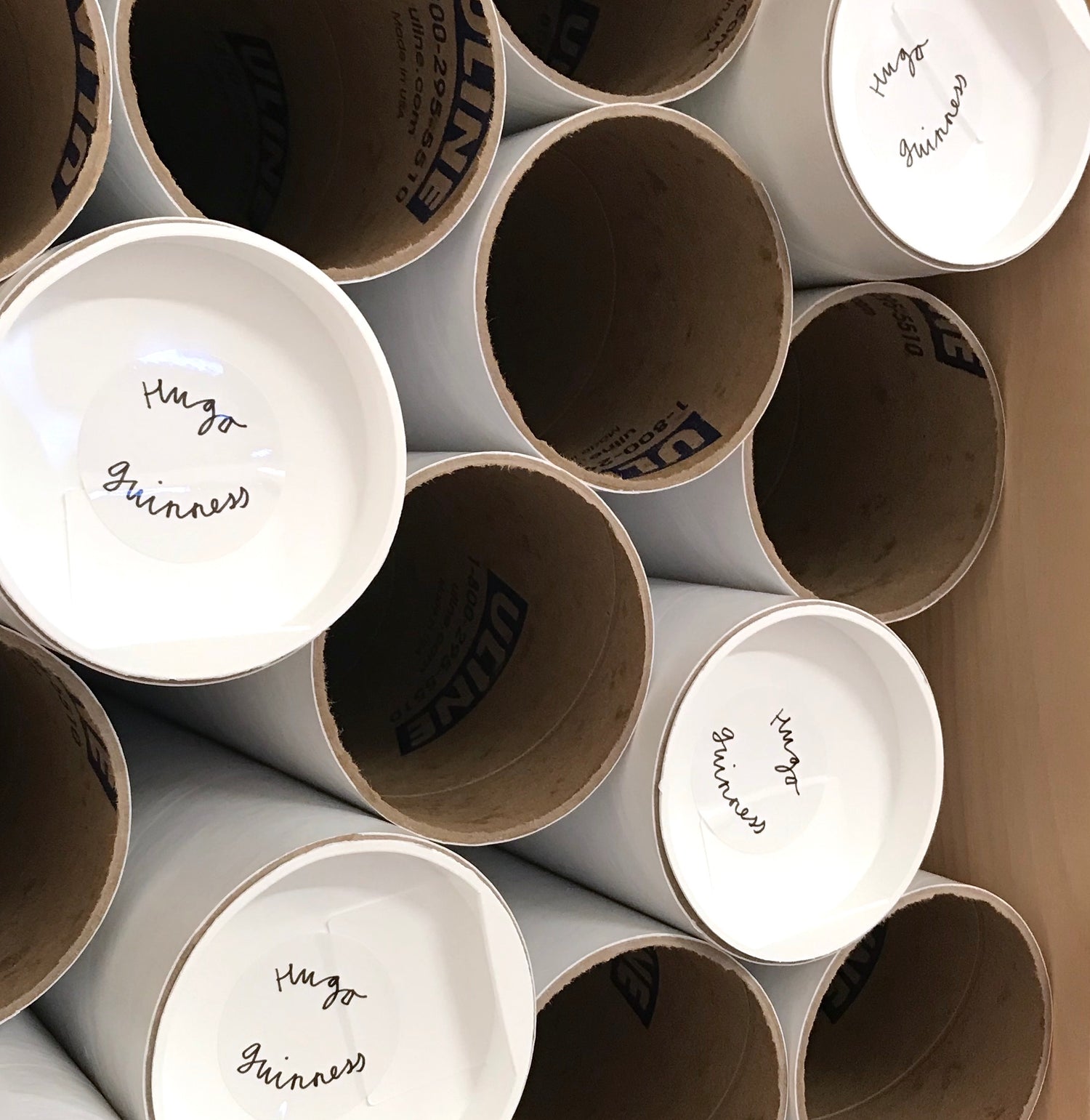 Shipping & Returns
Because all prints are made-to-order, it takes anwhere from four to seven days to ship. For example, if an order is recieved on a Thursday, it may not be printed until Monday and then shipped on Wednesday.
We ship UPS in the domestic United States and USPS for international orders ($40 flat fee). Allow 2-3 weeks for delivery of international orders.
If you are unsatisfied with your print, please email us at hugoguinnessprints@gmail.com and mail the print back to us. We will issue a full refund upon reception.
If you have any questions, please feel free to email us. We're around.
STOCKISTS
NEW YORK

John Derian
6 E 2nd Street
New York, NY 10003

LONDON

Wilson Stephens & Jones
71 Westbourne Park Road
London, W2 5QH